Day One: Venice
Start your Venetian adventure in the wonderful city. Famous for its architecture, history, beautiful canals and backstreets, get lost in a crowd with the unique poetry and watercolor class walking tour of Venice. Get to know inside the beautiful city, by learning how to paint and write. Follow an expert through the crooked calli (lanes) and hidden campi (squares) with day for all the senses. The local artist Claudio provides the materials, you just need to listen, write and paint!
Claudio offers the option to dine together, but we also recommend the divine Corta Sconta (Calle del Pestrin Castello, 3886, 30122). Because when in Venice, it is all about local, fresh seafood. Dining al fresco, the restaurant has an inner courtyard that is shielded only by vines. Located on the residential lanes of Castello, you won't need to go far for a delicious and authentic seafood meal.
If you haven't already booked a place to stay in the city of culture and romance, then try the  Locanda Orseolo (Corte Zorzi, San Marco, 1083). It's quaint Venetian décor, and central, yet tucked away, location is perfect for sneaking back to after a full day in Venice. Rooms start at around 200 Euros per night for two people, book online and in advance.
Day two: Venice lagoon
Venice is all about water. And after getting lost in Venice's urban landscape of houses, churches, and narrow lanes, spend your next day on a historic and beautiful four-hour Venice lagoon tour. The often overlooked lagoon, where Venice's rivers and canals merge with the Adriatic Sea, is one of the most ecologically rich waters in the Mediterranean. The tour meets in Venice so there is no need to organise transport, take a taxi or boat to the meeting point at Teatro Fondamenta Nuove (Sestiere Cannaregio, 5013).
The boat ride takes you to the northernmost sector of Venice Laguna, Burano – the island of a thousand colors. The island, which historically trades in fishing and craft lace, is just five minutes away from Torcello, the oldest religious center of the lagoon.
It's vital when you are travelling in the lagoon area that you eat fresh seafood for dinner. And it doesn't come fresher than the local fishermen and their makeshift huts. Located close to Burano and Torcello, there is an old fishing shack, or a bilancia, and this hut serves a seven-course seafood meal fresh from the lagoon. Run by local fisherman Toni Zottarel, In Laguna da Toni's unique dining experience must be booked at least two weeks in advance by calling Toni on 00393388211229.
Day three: Venetian hills
After two days of Venetian indulgence, it's time breathe in the fresh and untouched air of the Venetian hills. Playing host to Lord Byron's villa and plenty of natural wildlife, the hills are a great escape from urban Venice. Hire a car or take the train, and then a short taxi ride, to the edge of the hills to meet these exquisite tours of the Venetian countryside (which is about an hour away from Venice).
Discover the "Garden of Venice" of Venice on the Palladian Villas Tour of the Venetian hills, and explore the majestic Venetian villas, beautiful fresco art, and the wine and food made and produced here.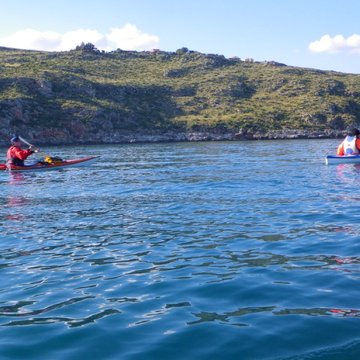 If you still want more, spend your afternoon on a Prosecco hiking tour. Hike among the grapes of the Veneto Piedmont for this glorious three-hour tour of the mountains, with food and Prosecco tasting at two different wineries.
Both of these tours can be day trips from Venice, but if you are keen to stay your final night in the Venetian hills and experience the life and times of Lord Byron, then try the four-star Hotel Villa Cipriani (Via Canova, 298, 31011, Asolo – close to the meeting point for the Palladian Villas Tour), with its grand exterior and infinity pool, it's luxurious yet surprisingly affordable.
Close to the villa, the village of Asolo is a fine place to wind down your Venice adventure. Family-run restaurant Bistrot (Via Pietro Bembo, 85, Asolo) serves delicious courses of Italian fare and an extensive wine list for every palette.
Charlotte H.